We have officers on the road at all hours of the day and night available to respond to alarms on your property. Our officers can be the first set of eyes on a situation providing access, reporting critical information to responding Fire or Law Enforcement or stopping an in-progress crime.
Our Officers can come out to your business after hours to ensure doors and windows are secured and that there are no unauthorized persons on the property, escort closing managers to night deposit bank boxes or provide drive through patrols with a marked patrol vehicle with warning lights as a deterrent to illegal activity. This has been found very effective for HOAs without fulltime security coverages and business such as car dealerships. Together our team will develop a plan including the frequency and length of patrols to both be effective and meet your budget.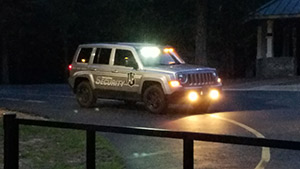 © Copyright AP Professional Security, LLC. All Rights Reserved.